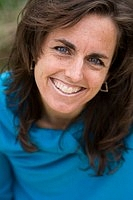 Faculty Member
Marketing Department
Faculty of Commerce and Business Administration
Anvil Office Tower 633, Douglas College
Tel: 604 777 6579
Email: cloghesyb@douglascollege.ca
Educational Credentials
Masters in Leadership, MA (Royal Roads University) Bachelor of Arts, BA - International Relations (University of British Columbia)
Professional Affiliations
American Marketing Association (BC Chapter) The Vancouver Board of Trade
Marketing Concentrations
Marketing Strategy, Brand Management, Market Research, Customer and Segmentation Analysis, Marketing Communications, Sponsorship and Event Management, Community and Stakeholder Engagement.
Professional Profile
Brita brings a unique global perspective of living and working on four continents to Douglas College. A senior executive and consultant, Brita's marketing and communications career spans financial services (HSBC Bank Canada, Vancity, Westminster Savings), the automotive sector (Vauxhall Motors/GM, Jaguar), higher education (SFU Beedie School of Business), and market research (Maritz Ltd. – London, UK).
Brita is a strong believer in the power of "engagement" and the impacts of community outreach on an organization's brand, identity and reputation. With oversight for a multimillion dollar national engagement portfolio, Brita worked with professional brands such as the Vancouver Canucks ™, Calgary Flames ™, Toronto Blue Jays ™, and Association des Golfeurs Professionnels du Québec™ (Quebec PGA), as well as community-based partners in the sport (runs, triathlons, skating, basketball) and non-sport (women's leadership, art, wine, and social impact) sectors.
An active board member, coach and mentor, Brita has sat on a number of professional and community boards such as the American Marketing Association, Young Women in Business, Kitsilano Neighbourhood House, Vantage Point, and the Passion Foundation.
She has coached young entrepreneurs through the Canadian Youth Business Foundation, and mentored university students at all levels of their learning journey. She has also taught marketing at BCIT and recently completed a Masters in Leadership at Royal Roads University.