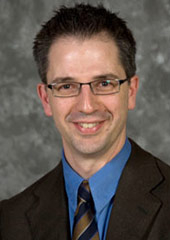 Faculty member
Marketing Department
Faculty of Commerce and Business Administration
Anvil Office Tower 634, Douglas College
Tel: 604 527 5459
Email: pattersonl@douglascollege.ca
Educational Credentials
B Admin (Regina), MBA (Simon Fraser)
Professional Affiliations
BC Association of Integrated Marketers; American Marketing Association; Marketing Educators Association
Marketing Concentrations
Marketing Strategy, Internet and Interactive Marketing, Buyer Behaviour, Personal Selling
Professional Profile
Lorne has been a faculty member in the Marketing Department at Douglas College for 9 years. Additionally, he has taught at UBC, Technical University of BC (now SFU Surrey Campus), and Langara College. Lorne is a marketing strategist keen to see effective marketing strategies translated into practical marketing successes and has a particular passion for online marketing. He has developed and delivered courses in the areas of Marketing, Strategy, and Internet Marketing, and in addition to his teaching he consults in the areas of Marketing and Strategy.
Lorne has a variety of industry and entrepreneurial experience having worked as a consultant, salesperson, analyst and manager across a range of industries including aviation, oil and gas and construction. He has gained international experience having worked in Sweden.
Degree Philosophy
"Students want and need the knowledge and skills to jumpstart their marketing careers, but they also need the complete package of critical thinking, teamwork, leadership and other skills to carry them through to success throughout their careers. We, the Marketing Faculty at Douglas College, are committed to ensuring that our graduates get exactly what they need. For many of our students, that means a degree. Every year most of our best students go on to complete their degree elsewhere. We have the expertise to provide our students with a top quality degree experience right here at Douglas, which is exactly what they are telling us they want."