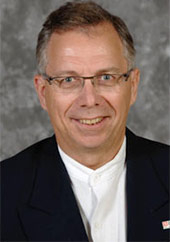 Faculty member
Marketing Department
Faculty of Commerce and Business Administration
Anvil Office Tower 636, Douglas College
Tel: 604 527 5456
Email: moultond@douglascollege.ca
Educational Credentials
BA (Glendon), MA (York), Marketing and Sales Management Diploma (British Columbia)
Professional Designations
CSP (Certified Sales Professional), CME (Certified Marketing Executive), CSE (Certified Sales Executive), CSL (Certified Sales Leader)
Professional Affiliations
Sales and Marketing Executives International, Canadian Professional Sales Association
Marketing Concentrations
Marketing Strategy, Professional Sales and Sales Management
Professional Profile
David has been a faculty member at Douglas College since 2004 and he has also instructed at Kwantlen Polytechnical University and the University of the Fraser Valley. David has written several case studies that focused on sales management issues.
David has over thirty years experience in the marketing and sales industry having worked in several sectors - media & communications, office equipment, financial services and professional services. For the past fifteen years he has owned a marketing and sales consulting company. He has travelled across Canada and the United States delivering various forms of training for clients.
David has served as Chair of the North Vancouver Chamber of Commerce as well as President of the Vancouver Chapter of the Sales and Marketing Executives International.
Degree Philosophy
"There is real need for an undergraduate business degree that prepares students for a career in professional selling. Close to one in ten employment positions in Canada involve sales. The degree from Douglas will address a real need in the market."