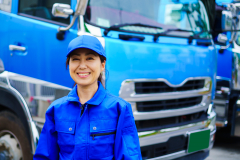 Jobs Available! High Income Potential! Connect with employers and get industry certificates and licensing through Class 1 Professional Truck Driver Training Program.  
Do you want to work as a professional driver?  If so, you may be eligible to receive funding for the Douglas College Class 1 Professional Driver Training Program. 
 
Program Highlights 
This 20-week driver training and support program gives you skills training and industry licensing needed to work as a commercial driver, as well as job search support to get you connected with great employers. The training program runs from June 14th, 2021– October 29, 2021.
To apply you must meet ALL Eligibility criteria:
Be referred by a WorkBC Career Coach
Be currently receiving or have received Employment Insurance (EI) benefits in the past 5 years 

Be 19 years of age or older 

Have a minimum English CLB Level of 6 or 7  

Demonstrate program suitability 

Have a full-privilege BC Class 5 Driver's License or out-of-province equivalent 
Provide a current Driving Record or out of province/country equivalent 

Obtain a clean Criminal Record Check 

No outstanding fines, debts, or fees owed to ICBC 

Complete an ICBC physician-approved Driver's Medical Examination 
---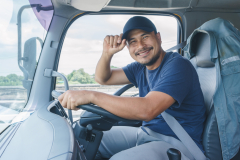 START DATE: T.B.A.
CALL NOW: 604.218.4146 or Email: ttg@douglascollege.ca to see if you qualify for this no-cost training program.
---