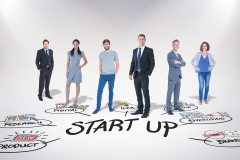 If you are interested in Self-Employment training, you have two options to register:
Program Funded Through WorkBC
If you are currently on Employment Insurance (EI) or have had an EI claim in the last 5 years, you may be eligible to receive funding for this program and living supports while you attend through the Province of BC. Douglas College will provide this service for residents of Maple Ridge, Langley/Aldergrove and New Westminster. To find the WorkBC location nearest you to check your eligibility, please visit www.workbc.ca/workbccentres.