Career Readiness Program for Youth 18-30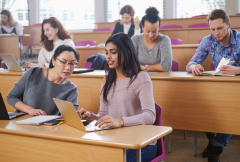 The Skills Compass program developed by five colleges, and Colleges & Institutes Canada (CICan) helps engage young people who are currently not in employment, education, or training to develop the life skills, essential skills, and career readiness they need to go back to school and prepare for a career. This three-year program is designed to meet the needs of unemployed newcomer youth between the ages of 18 to 30 years. 
By bringing together colleges and institutes, along with service providers, community partners, and employers, the program helps identify and address common barriers to education and employment. Its objective is to increase the capacity of partnering colleges and institutions to offer more relevant and accessible training and employment programming for newcomer youth to succeed in work and life. 
Up to 150 young Canadians will directly benefit from the program by receiving the education and skills training tailored to their needs at one of the project's five partnering colleges and institutes. This includes work placements that allow participants to gain on-the-job training and work experience. Throughout the project, colleges and institutes will also work with community-based youth-serving agencies to provide mentorship, cultural supports, and wraparound services to support retention and program completion for participating youth. 
---
This FREE 9-week program plus work placement will help youth build the foundations for employment/education while receiving $$ living wages, $500 completion incentive, and more!
---
PROGRAM HIGHLIGHTS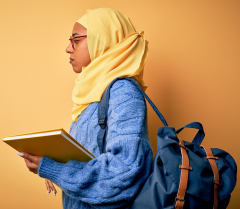 Skills for Success
Digital Literacy
Short-term occupational certifications, such as WHMIS and more!
Career Development and Readiness, including portfolio development
Education and Career Pathway Planning
Mentorship
Work Placement
PROGRAM ELIGIBILITY
Canadian citizen, permanent resident, or person who has been granted refugee status in Canada and has been in Canada less than 5 years
Legally entitled to work in Canada
18 - 30 years of age
Not in Employment, Education or Training
Canadian Language Benchmark 5 or above in at least one language skill area (speaking/ listening/ reading/ writing).
INFORMATION SESSIONS
Ongoing (Contact us to register)
---