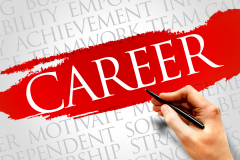 IN Demand is a fully funded Employment Skills Program that provides Skills Training and related support to Persons with Disabilities. 
By providing a supportive and systematic approach to further education, certification, and employment-ready skills, IN Demand will help participants find and keep sustainable employment. 
Pre-employment services include short-term training certificates, soft skills instruction, employer resources, connections, job developer support, and financial support.
This program is delivered through a hybrid model, utilizing online platforms such as Blackboard and Collaborate.  
Uniquely we can work in partnership with other service providers and personal support networks in a collaborative effort to support the student's needs and best interests.
WHAT is the Program?
Career Exploration, Decision Making, and Planning;
Disability disclosure and individual workplace accommodation planning;
Skill Development for Success in Education and/or Work;
Digital Skills and Microsoft Office Training; Short-term industry certification, including- not limited to Workplace Diversity Certification, Customer Service Training;
Job Search Strategies; Connection to Employers, Jobs and Work Experience;
Program Financial Supports (job starts and wage subsidy supports).
WHO is it for?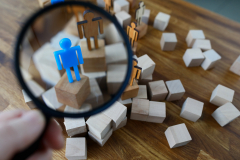 Open to all ages and all BC residents regardless of income support type. (EI, Reach back, CPP-D, IA, PWD, PPMB, Other);
Canadian Citizen, Permanent Resident OR Protected Person Entitled to work in Canada;  
Applicant must self-identify as a Person with a Disability and/or have been formally assessed and diagnosed as having a disability requiring accommodation.
HOW?  Begin your journey online, through Blackboard Collaborate with live virtual instruction.
---