What did I take away from the course?

Firstly, I must say Colleen Hansen, my tutor was wonderful, very supportive and understanding throughout. Her genuine interest in people and her attention to creating a welcoming environment encouraged me greatly. She is a role model of competence I could aim for going forward.

Amplify created for me a focus on what I have achieved over the course of my life and work life. This focus gave me more confidence to take on the task of becoming self-employed again, having been out of full-time work until my children were in full-time education. It narrowed my focus on what skills I need to work on too. I found the use of excellently chosen videos on LinkedIn to be of tremendous help plus new (to me) concepts around Emotional Intelligence in the workplace.

- M.S.
 
---
Hi Direction Seekers:

I will preface this by saying that I am over 50 years on and have been searching for a more purposeful and meaningful direction in my life. I was very fortunate to have the Amplify program at Douglas College cross my path. I was very apprehensive at first, but my facilitator, Nori made me feel comfortable very quickly and with expert ease. For me, it was quite an adjustment meeting new diverse people thru live online classes. However, the program is well-structured, the outlines easy to follow, manageable class sizes (and group activities) and it felt more and more comfortable quickly. I learned a lot in a relatively short time, improving many skills to help make me on my path to success, especially digital skills. I was not very comfortable using my computer at home beforehand… today I'm on it every day using Microsoft Office and continue my learning through free online courses via Douglas College. In addition, the Amplify program did just that – it amplified what I already knew (and now know better) and it helped me move more confidently forward. I am well on my way to achieving my short term and growing my long-term goals. If you need help finding your direction – I highly recommend this program. Sincerely,

- R.N.
---
"I enjoyed the Amplify course and feel quite a bit more prepared for getting school going as well as doing my best when I get there. I have already recommended it to someone and will again. It has made me more hopeful and excited about the entire process of getting to where I want to be. It is less intimidating looking forward, and I am sure of what I need to do to get there. Overall, it was an enjoyable and valuable experience that I am grateful I had and has made me look forward to having more."
- K.C.
---
"I would like to take a moment to provide my personal input on the AMPLIFY course. I enrolled in the six weeks course back in November 2020. I was grateful to have been given the opportunity to be with facilitator Anmol. She was approachable and took the time to respond to everyone throughout the entire course. This created a welcoming atmosphere for people to speak freely, which gave me the ability to speak my mind and share my thoughts within the class without being judged. What I found extremely useful was the practice sessions, it allowed us to assess situations differently in our workplace. I appreciated how realistic it felt as this has given me a greater understanding, allowing me to feel more at ease with my anxiety when in the workplace. Overall, I am glad I had the opportunity to have had this experience as it has transformed my life not just in the professional aspect, but as well as my personal life."
- P.A.
---
"Amplify has really made an impact on my daily life, there is not a single day when I don't think back to when I was sitting at my kitchen table with my laptop attending and participating in Amplify lessons. Amplify has really got me to deeply reflect on what I have done in the past with life experiences and how I handled certain situations. Looking back to before I attended Amplify, I did not think the skills I possessed needed to be enhanced because I thought nothing about it.  My family has noticed a difference in myself and how I handle conflict and they're noticing a positive outcome after completing Amplify. 
Overall, I couldn't be happier in myself for completing the program and seeing how much of an impact it has had on my life and my train of thinking. I would honestly attend more Amplify programs if there were more to attend. If it weren't for Amplify, I wouldn't have known that I do not adapt well to new environments, and I am currently working towards overcoming my lack of adaptability by going out of my comfort zone and getting comfortable with making myself uncomfortable. Thank you again Hayah for allowing me to attend your program. It has really made a world of a good impact on my life. I could not thank you more for not giving up on me, even when we butted heads."
- R.E.
---
"Amplify was an excellent course. I am extremely glad to have been a part of it. This program has taught me practical skills to help me find a job in this challenging time. For example, the computer skills I learned have been especially useful not just in the course, but in my day-to-day life. Working with my classmates has also helped me to improve my collaboration skills and cooperation skills. The Teacher worked extremely hard to present the material to the class in a way that everyone could understand. Overall, I am glad to have taken this course and recommend anyone to take it."
- R.B.
---
"After being away from the job market for 6 years, I wasn't sure How and Where to start. The Amplify Skills Training Program helped me to clearly realize my career goals by knowing my skill level. Having self-reflection through activities, increased my confidence that I was lacking before joining this program.
The best thing about this program is that it enhances your skills by learning and practicing them to increase your employability. The training materials are useful not just only for training but also for your future personal and professional growth. Group activities, Presentations, and daily Class Activities improve Emotional Intelligence. Instructor Anmol is knowledgeable and an amazing instructor who always motivates you to step out of your comfort zone."
- N.K.
---
"I will start by saying the Amplify Program is an excellent program! I rediscovered myself and got the knowledge to be ready to go back to the workforce. I finished the program with such optimism and gratitude with our facilitator Ms. Anmol. I do highly recommend this program."
- G.C.
---
"Initially I was not sure about the Amplify Program, but I am glad that I did it. It has helped me in many ways. I came to know some things about me which I never knew and it helped me to overcome my weaknesses and I felt confident after discovering some of my strength. I made some very good friends through this program. And last but not the least Anmol the facilitator she is just such a lovely person I miss looking at her face every morning. She has such a positive aura, she helped me to overcome my fears and to be confident. I am extremely grateful to Anmol and my Case Manager Simar who suggested I do this program.
I once told Anmol too that whoever has developed this program is a genius. Maybe the first couple of days you will feel it's all useless, but if you stick around you will come to know that how everything is so helpful and useful. Once again thank you so much Anmol for being so patient and being there for me during my emotional melt downs."
- M.O.
---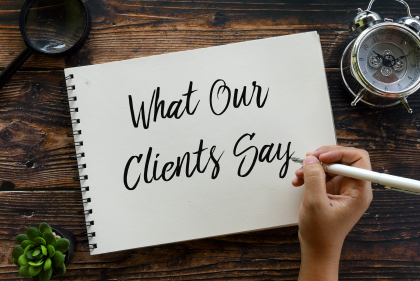 ---
FOLLOW. LIKE 👍 SHARE. THE TRAINING GROUP