Your Guide to Career Counseling, Employment News, and Job Search Success. Our mission is to help you navigate the complex world of career development and job search, providing the guidance and support you need to achieve your goals. 
Mar 2023 | Apr 2023 | May 2023 | June 2023 | July 2023
---
Reinventing Your Career After a Layoff: Empowering Professionals Over 40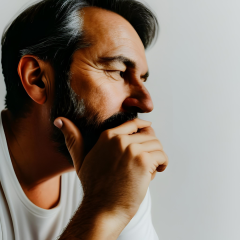 Are you someone over 40 who has recently experienced a #layoff? If so, now is the time to turn this setback into an incredible chance for personal and professional #growth. Let's explore some steps to empower you to make a successful career transition.
1️⃣ Embrace Self-Reflection: Take a moment to reflect on your #skills, values, and interests. Identify your #strengths and pinpoint the areas that spark your passion. This self-reflection will help you discover transferable skills to apply to a new career path.
2️⃣ Assess Market Trends and Opportunities: Stay up-to-date with industry trends and developments. Research emerging sectors and #job roles that align with your interests and transferable skills. Be open to exploring new industries or related jobs that can leverage your valuable experience.
3️⃣ Build and Leverage Your Network: Networking is the key! Connect with professionals in your field and expand your #network. Join industry groups on social media platforms like LinkedIn, attend virtual events, and engage in online communities. Leverage your connections to uncover hidden job opportunities and gain valuable insights.
4️⃣ Upskill and Stay Relevant: The professional landscape is constantly evolving. Consider investing in further education or training to enhance your skills or acquire new ones. Online #courses, webinars, and #workshops can help you stay competitive and demonstrate your commitment to growth.
5️⃣ Stay Positive and Persistent: Remember, setbacks are temporary. Maintain a positive mindset throughout your career transition journey. Surround yourself with supportive individuals and seek #guidance from mentors who can provide encouragement and #advice. Stay persistent and believe in your ability to overcome any challenges.
Your future is in your hands! Take charge of your career and embrace this opportunity to reinvent yourself. If you have resilience, adaptability, and a strategic approach, you can pave the way for a fulfilling and successful career change. Let's make the most of this new chapter together!
Are you struggling to find your new career path? Call 604-777-6099 or email us at ttg@douglascollege.ca to see how we can help you!
#CareerTransition #Over40Professionals #EmbraceOpportunities #NewBeginnings #ReinventYourself
---
How to Job Search in Canada - Top Tips for Success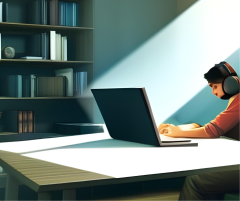 Searching for a job can be an exciting yet challenging process, especially in a vast country like Canada. With a thriving job market and diverse opportunities, finding the right job that aligns with your skills and aspirations requires a strategic approach. In this article, we will provide you with essential tips and guidance on how to job search in Canada effectively. From optimizing your resume to leveraging online resources, we'll equip you with the tools to enhance your chances of securing the ideal job.
Understand the Job Market: Before embarking on your job search, it's crucial to gain a comprehensive understanding of the Canadian job market. Research industries that interest you and assess their demand in various regions in the country. Consider factors such as economic growth, labour market trends, and specific skills that are in demand. Websites like Statistics Canada, Job Bank, and industry-specific associations can provide valuable insights into the current state of the job market.
Tailor Your Resume and Cover Letter: Crafting a well-targeted resume and cover letter is essential to stand out from the competition. Tailor your application materials to highlight relevant skills, qualifications, and experiences that align with the job requirements. Pay attention to Canadian formatting preferences and include any certifications or credentials recognized within the Canadian job market. Customize your application for each position you apply to, ensuring your documents effectively showcase your suitability for the role.
Leverage Networking Opportunities: In Canada, networking plays a significant role in job search success. Engage in professional networking events, join industry-specific associations, and connect with professionals in your desired field through platforms like LinkedIn. Attend job fairs, career expos, and seminars to expand your network and gain industry insights. Networking can help you tap into the hidden job market, where many job opportunities are filled through referrals and personal connections.
Utilize Online Job Platforms: Online job platforms are a valuable resource when searching for employment opportunities in Canada. Popular platforms like Indeed, LinkedIn Jobs, and Glassdoor offer extensive listings from various industries and locations. Create detailed profiles, upload an updated resume, and set up job alerts based on your preferences. Additionally, explore industry-specific job boards and local job search websites that cater to specific regions or professions.
Research Employer Requirements: Employers in Canada often have specific requirements and qualifications for job positions. Research the job postings thoroughly to understand the desired skills, experience, and educational background sought by employers. Familiarize yourself with the National Occupational Classification (NOC) system, which categorizes occupations in Canada. This will help you assess your eligibility for specific roles and tailor your application accordingly.
Prepare for Interviews: Once you start receiving interview invitations, it's important to prepare diligently. Research the company, its values, and recent developments. Practice answering common interview questions, emphasizing your skills and experiences that align with the job requirements. Familiarize yourself with Canadian interview etiquette, which typically involves arriving on time, dressing professionally, and sending a follow-up thank-you note after the interview.
Understand Canadian Workplace Culture: Acquaint yourself with the Canadian workplace culture to ensure a smooth transition into your new job. Canadian employers value punctuality, teamwork, and open communication. Familiarize yourself with workplace norms, professional etiquette, and common practices. Demonstrating cultural awareness and adaptability will strengthen your chances of securing a job and thriving in the Canadian work environment.
If you are struggling to find a job and need help with your job search, contact us to learn about all our free employment programs and services.
#JobSearchCanada #CareerAdvice #JobSearchTips #JobHunting #JobSeekers #JobOpportunities #CanadianJobMarket #Networking #ResumeTips #CoverLetterTips #InterviewPreparation #OnlineJobSearch #WorkInCanada #EmploymentOpportunities #JobSeekingStrategies #CanadianWorkCulture
---
Mastering the Art of Decision-Making: Tips for Describing a Difficult Decision in Interviews 
Making tough decisions is a part of life. It can be challenging to determine the right course of action, especially when there are several options, each with its own consequences. Describing a time when you had to make a difficult decision can be a terrific way to highlight your problem-solving abilities, decision-making skills, and ability to take responsibility for your actions. Here are some tips on how to effectively describe a time you had to make a difficult decision:
Choose a relevant example
When answering this question, choosing an example that is relevant to the job you are applying for is essential. For instance, if you are interviewing for a position requiring leadership skills, describe a time when you had to make a difficult decision as a team lead.
Be specific
When describing your challenging experience, be specific about the situation, your options, and the factors that influenced your decision. Use concrete details to help the interviewer understand the context and complexities of the challenge.
Explain your thought process
Describing the decision and the thought process that led you to that decision is an important piece. Explain how you weighed the pros and cons of each option, the criteria you used to evaluate each option, and any outside factors that influenced your decision.
Discuss the outcome
Explain your thought process and describe the outcome of your decision. If it was a positive outcome, explain why you believe it was the right decision. If it was a negative outcome, explain what you learned from the experience and how you would approach a comparable situation in the future.
Highlight your skills
Finally, use the example to highlight your skills and strengths. If you had to make a difficult decision as a team leader, you could use this to demonstrate your leadership skills, ability to work under pressure, and ability to communicate effectively.
Describing a time when you had to make a difficult decision can be an opportunity to highlight your skills and abilities. Remember to choose a relevant example, be specific about the situation, explain your thought process, discuss the outcome, and highlight your skills. With these tips, you'll be well-prepared to answer this common interview question.
The Training Group at Douglas College offers government-funded programs for training, employment, and English language (LINC) courses as well as services for employers. We support British Columbia residents in finding success in the job market or academic opportunities, with options for the unemployed, underemployed, and newcomers to Canada. Gain new skills, career support, and employer connections with our programs.
www.douglascollege.ca/training group
#InterviewTips #interviews
---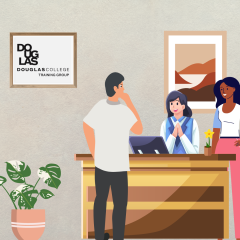 A job seeker roams the town,
Searching for work, up and down,
With resume in hand and hope in heart,
They seek to find a fresh new start.
They scan the ads in the newspaper,
And send applications via email vapor,
They knock on doors and make phone calls,
Hoping for a chance, no matter how small.
But still, the job search feels like a grind,
And rejection hits them time and time,
Until one day, they discover the Training Group,
And soon their confidence begins to regroup.
With guidance from trainers and peers alike,
The job seeker learns new skills and insight,
They refine their resume and practice their pitch,
And slowly but surely, their job prospects switch.
The Training Group opens doors they never knew,
And opportunities come into view,
They nail the interviews, they land the callbacks,
Their hard work and dedication pay off in stacks.
And soon enough, the wait is gone,
A job offer arrives, a dream come true,
All thanks to the support of the Training Group,
For helping them make it through.
The job seeker starts a new chapter in life,
No more struggling, no more strife,
They thank the stars for this blessing bestowed,
And the Training Group, for lightening the load.
Contact us to see how we can help you start your new career.
#JobSeeker #JobHunt #Employment #TrainingGroup #JobTraining #CareerDevelopment #SuccessStory #Persistence #Hope #NewBeginnings
---
5 Top Questions to Ask in a Job Interview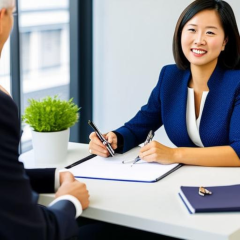 Job interviews can be nerve-wracking, but they are a necessary part of the job search process. Not only do they give employers a chance to learn more about you, but they also give you a chance to learn more about the company and the applied role. One way to show that you're engaged and interested in the job opening is by asking thoughtful questions.
Here are 5 top questions to ask in a job interview:
   1) Can you tell me more about the day-to-day responsibilities of this role?
This question will help you understand what you'll be doing daily. The interviewer may have already provided some details about the role, but asking this question shows that you're genuinely interested in learning more. It also gives you the time to clarify any uncertainties or misunderstandings about the role.
   2) What are the opportunities for growth and advancement within the company?
Asking this question shows that you're thinking long-term and interested in building a career with the company. Knowing about growth opportunities can also help you determine if the role is a good fit for you. If there's no clear path to advancement or if the company culture doesn't align with your values, it may not be the best place for you to grow your career.
   3) How does this role fit into the overall goals and objectives of the company?
This question demonstrates an interest and an awareness of the significance of your role in contributing to the company. The response to this question will also provide you with more clarity on how your position aligns with the company's mission and vision.
   4) Can you tell me about the department or team I would be with in this role?
By asking about the department and employees, you can learn more about the people and give insight into the company culture and communication style.
   5) What is the company's approach to professional development and training?
A professional development question demonstrates to the interviewer that you are interested in advancing your career by building your skills within the organization. It also helps you gain insight into the company's investment in its employees, dedication to employee development, and commitment to continuous growth, which can help you decide if the company meets your professional goals and aspirations.
Asking thoughtful questions during a job interview can help you learn more about the role, the company, and the people with whom you will be working. It also shows that you're engaged and interested in the job. These 5 questions will help you get the information you need to determine if the role is a good fit for you both in the short and long term.
👀 If you are struggling to find a job and need help with interview skills, contact us to learn about all our free employment programs and services.
#jobinterview #interviewquestions #jobseekers #jobtips #jobadvice
---
From Unemployed to Employed: How Career Counselling and Employment Training Programs Can Help!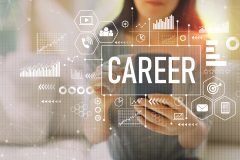 Finding employment can be challenging in today's job market, but career counseling and employment training programs can help job seekers navigate the process and find the right career path. Career counselors are trained professionals who guide individuals seeking to make career decisions, helping them identify their strengths and weaknesses, assess their skills and interests, and determine the best career path based on their unique abilities and aspirations.
Working with a career counselor can also help job seekers explore different industries, job types, and work environments, providing a more informed perspective on their career paths. Career counselors can also assist with job searching, resume writing, and interviewing skills, helping job seekers improve their chances of landing a job that aligns with their interests and abilities.
In addition to career counseling, employment programs can provide valuable support to job seekers. These programs can offer job search workshops, resume writing assistance, interview preparation, and other services to help job seekers find employment opportunities that match their skills and interests. Employment training programs are often funded by the government or non-profit organizations, making them a valuable resource for those who may not have the financial means to pay for career services.
Employment training programs can also help job seekers develop the skills they need to succeed in their chosen careers. These programs can offer training and education opportunities in various fields like sales, technology, and skilled trades, helping individuals gain the knowledge and skills necessary to succeed in their chosen careers.
The benefits of working with a career counselor and utilizing free employment programs are clear. They can provide job seekers with the guidance, support, and resources they need to make informed career decisions and find employment opportunities that align with their interests and skills. If you're looking for your first job or a new career, consider us at the Training Group and explore our free employment programs available in your area to see how we can help you find the right career path. Visit www.douglascollege.ca/traininggroup.
#jobsearch #careerdevelopment #employmentprograms #jobseekers #careeradvice #jobtraining #jobskills #jobseekersupport #jobsearchingtips #careerexploration
---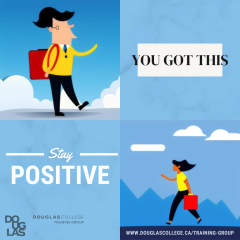 Happy Thursday job seekers! We know that the job search process can be a challenging and discouraging experience, but staying motivated is crucial to success. Here are some tips to help you stay motivated and positive during your job search:

Set achievable goals: Break down your job search into smaller, achievable goals, such as updating your resume, researching companies, or reaching out to contacts. Celebrate each small victory along the way.

Focus on your strengths: Make a list of your strengths and accomplishments and remind yourself of them whenever you start to doubt yourself. Use these strengths to create a personal brand that highlights your unique value to potential employers.

Seek support: Talk to friends and family about your job search and ask for their support and encouragement. Join job search groups or forums where you can connect with others going through the same experience. Surround yourself with people who believe in you and your abilities.

Take breaks: It's important to take breaks and step away from your job search from time to time. Do something you enjoy, whether it's reading a book, going for a walk, or spending time with loved ones. Taking time for self-care can help you recharge and come back to your job search with renewed energy.

Stay positive: Focus on the positives of your job search, such as the skills and knowledge you are gaining, and the connections you are making along the way. Believe in yourself and trust that the right opportunity will come along. Use positive affirmations to help you stay focused on your goals.

Remember, the job search process can be a long and challenging journey, but with the right mindset and support, you can achieve your career goals. Share your own #ThursdayMotivation tips and connect with others who are also on the job hunt. Let's inspire and encourage each other to reach our full potential! 💪🏼✨

#JobSearchMotivation #CareerSuccess #JobHunting #CareerDevelopment
---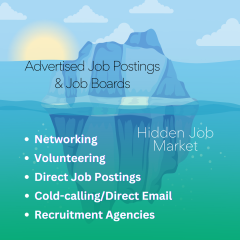 The job market is constantly changing, and while job boards and career fairs are common ways to find job openings, a hidden job market is not advertised through these traditional channels. The hidden job market refers to job openings that are not publicly posted or advertised but are filled through other means, such as referrals, networking, and personal connections.

To tap into the hidden job market, it is important to use creative and proactive job search techniques. Here are some tricks for finding job openings that are not publicly advertised:

1) Network, network, network: Reach out to friends, family, former colleagues, and college/university alumni. Attend industry events and join professional associations to connect with people in your field. Be sure to let them know you are looking for new opportunities.

2) Cold calling and emailing: Research companies in your industry and contact them directly to inquire about job openings. Even if they don't have any current openings, they may keep your resume on file for future opportunities.

3) Volunteering and internships: Volunteering or interning at a company can be a fantastic way to get your foot in the door and gain valuable experience. It also allows you to make connections within the company and may lead to a full-time job offer.

4) LinkedIn: LinkedIn is a powerful job search and networking tool. Use the platform to connect with people in your industry and learn about job openings at companies.

5) Industry-specific job boards: While not all job openings are advertised on major job boards, industry-specific jobs are often listed directly on the company website under a careers section.

It's important to remember that the job market can be competitive, and you may not hear back from every company you reach out to. However, by using these proactive job search techniques, you can increase your chances of finding job opportunities that are not publicly advertised.

💡 If you or someone you know is struggling to find work and could benefit from career counseling or employment training. Please contact us to learn about our cost-free programs and services.
#jobsearch #hiddenjobmarket #careeradvice #jobhunting #jobtips #networking #careerdevelopment #careertransition #professionaldevelopment #resumetips