Meet some of our excellent instructors with the Sports Institute
Many of our instructors are provincially and nationally recognized in their fields of study. They come with excellent academic backgrounds (several carry a PhD in their areas of expertise) and all of them put the student first, making Douglas College an excellent place to further your BCRPA certification.]
Ryan Cook
MSc, BHK-  BCRPA- Trainer of Fitness Leaders / Supervisor of Fitness Leaders / Personal Training / Weight Training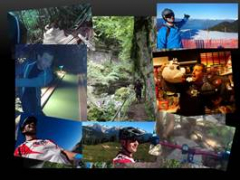 I have been in the fitness industry for 15 years and have never looked back. My professional development as a fitness professional has lead through the path of graduating from UBC School of Human Kinetics where I specialized in Health and Fitness. As fitness professional I have the experience of working with clientele ranging from youth through to seniors. As an avid promoter of being the strongest version of you; I have trained in and competed in many sports. I have always had the philosophy of life is play; everything else just needs to fit in. The life pursuit of seeking new and varied challenges, physical or mental, is one which I see as the foundation of my continued place as a leader to fitness professionals.  Most recently I have completed a Master's of Science in Exercise Science, Physical Education, and Heath Education, and I am currently instructing in both realms of degree and certification seeking students and professionals.
Over the past decade, as an education of Health, Fitness, and Wellness and I continue to develop workshops, new courses, and have been invited to participate in industry planning, and organizational committees. As an instructor I continued to expand the knowledge base of students by bringing the most current information to those I instruct and mentor. As an instructor, my primary focus is to provide opportunities for student success through linking the foundations of kinesiology or fitness education to its real world applications.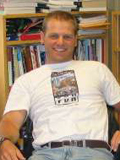 Ken Anderson
BPE, MPE, Grad. Dip. Com. Health (Memorial University)
A native of Cornerbrook, Newfoundland, Ken Anderson finds himself on the West Coast after completing his Masters in Exercise Physiology from Memorial University. Anderson was the Varsity Strength and Conditioning Co-ordinator at Memorial and has also coached and done a multitude of Fitness Assessment work with various elite-level athletes. Currently he is a Faculty Instructor with the Sport Science Department at Douglas College.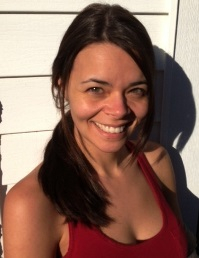 Jaimee Stokes Nelson
BCRPA Supervisor of Fitness Leaders – Personal Training / Weight Training / Group Fitness / Yoga Fitness, Dip. Sport Science, Registered Yoga Teacher – 200 hour, Bachelor of Recreation Management (C)
Jaimee has been an active fitness leader in BC since 1999. Although the industry has warmly welcomed her into every arena imaginable, Jaimee's passion lies in assisting new-comers to fitness, leading yoga, and mentoring fitness leaders. As a veteran Personal Trainer and Weight Training Instructor, registered with the BCRPA, Jaimee has had the good fortune to work with hundreds of clients from all walks of life and enjoys assisting individuals with incorporating fitness and health into their lifestyle. Jaimee has experience working with special populations including pre/post natal, older adults, as well as those individuals balancing busy schedules and seeking the most time-efficient means of exercise.
As a Group Fitness and Yoga instructor, Jaimee has enjoyed a dynamic career instructing classes in commercial fitness facilities, community recreation centres, private residential facilities, and in corporate fitness centres. She is a Supervisor of Fitness Leaders (BCRPA) in both Group Fitness and Yoga Fitness, and has also undergone advanced training in yoga to acquire her Registered Yoga Teacher – 200 hour credentials with Yoga Alliance. Her most renowned classes include: Flow Yoga, Core Conditioning, Power Yoga, Ball & Balance, Total Body Conditioning/Boot Camp, and Restorative Yoga. Participants quite regularly comment on how Jaimee's classes fit the need of the participant first and foremost. Whether you're a beginner, a weekly regular or somewhere in between, Jaimee's advanced knowledge of body mechanics, common injuries and exercise modifications allows for all participants to enjoy a pleasurable and safe workout or yoga practice.
As a course instructor of BCRPA courses and workshops both privately and with her employer, Douglas College, Jaimee is no stranger to helping others gain the necessary knowledge and technique to enhance their workouts and add to their tool-box! Regular patron workshops led include: Abs 101, Yoga-Inspired Stretching, Do's & Don'ts with Dumbbells, Bands/Balls/Balance, Prenatal Yoga, Workout in a Suitcase, and Chair Yoga (for Older Adults).
Mark Dowler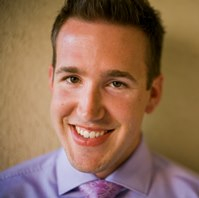 Mark completed a Bachelor of Science (Kinesiology) and a Bachelor of Education from Simon Fraser University.  In addition to his education, Mark's experience includes physical rehabilitation, strength & conditioning training of university athletes, and work in the Sport Science Laboratory at Douglas College; currently, Mark is a teacher in the public K-12 Education system.  His education and experience combine to provide progressive learning opportunities in his courses that extend students' learning.
Cari Plotnikoff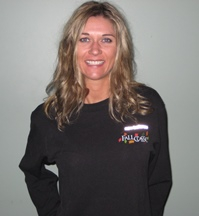 Cari has been involved with athletics and training for over two decades. She currently began her fitness career at Fitness World back in 1992 as a fitness instructor while she attended high school. She has continued to work for the Steve Nash Fitness World organization, as well as the City of Surrey as a personal trainer, group fitness instructor, spin instructor, third age instructor, and health and fitness educator for the last 14 years. She currently holds a SportsScience Diploma from Douglas College, a Bachelor's of Arts Degree (Psychology/Kinesiology) from Simon Fraser University, and an Addictions Counseling Certificate from Vancouver Community College. Her caring and compassionate nature go far beyond helping people look their best, more importantly to her, she is extremely passionate about, and committed to, helping people learn more about their bodies and taking better care of themselves for life.
Sue Dumais 
Sue has more than 16 years experience in the fitness industry specializing in core training, fertility and pre and post natal fitness. She is the author of A Strong Core for Life and has written articles for a variety of magazines. Sue is a national presenter and loves to create and facilitate unique BCRPA and Can Fit Pro approved courses including a Fitness Fertility Specialist Certification Course and Yoga for Fertility Instructor Training course. Sue is the owner of Family Passages Mind Body Studio in Vancouver and offers unique programs including yoga for fertility and yoga therapy.
Gordon Rogers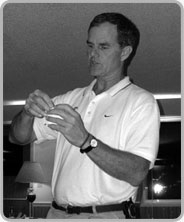 A trainer, facilitator and mediator who specializes in conflict resolution training, Gordon Rogers focuses his expertise on the people side of organizations. Gordon works with a variety of associates in both the private and public sector of British Columbia (BC). His conflict resolution style focuses on creating a neutral zone to work through the particular issue in a respectful and progressive manner. Through his unique blend of experience in sectors such as engineering, project management, international technical support and international sports administration, he has learned the value of resolving conflict so that we can turn lost energy into profit for all.
He is an International Official representing Canada at a number of major competitions. Gord is also a registered Civil Mediator in BC and specializes in Sports Mediation and Conflict Resolution.