WATCH OUR GRADUATION CEREMONIES
Winter 2021 CEREMONIES
Summer 2021 CEREMONIES
Honorary Fellows
Douglas College awards an Honorary Fellow designation to recognize outstanding achievement or distinguished service by an individual on a community, provincial, national, or international scale. Honorary Fellows serve to inspire graduates and reflect the values of the College. One or more Honorary Fellow designations may be conferred at the February and June convocation ceremonies.
2021 (Summer) – Rhonda Larrabee

Chief of Qayqayt First Nation Rhonda Larrabee named 2021 Honorary Fellow. Read more.

2021 (WINTER) - RICK HANSEN

Paralympic medalist and Canadian icon Rick Hansen named 2021 Honorary Fellow. Read more.

2020 (Winter) – Evelyn Voyaguer

Innovative educator and Indigenous health-care leader Dr. Evelyn Voyageur named Honorary Fellow in 2020. Read more.

2019 (Summer) – Evan Adams

Indigenous health-care leader and award-winning actor Dr. Evan Adams received Douglas College's highest honour. Read more.

2019 (Winter) – Robert Thirsk

New West astronaut, physician, educator and space health-care leader Dr. Robert Thirsk is the 2019 Honorary Fellow.

2018 (Summer) – Sandy and Cathy Burpee

The homeless and housing advocates' numerous achievements include building community support for a permanent shelter for persons without a home in the Tri-Cities in the face of aggressive opposition from surrounding neighbourhoods. Read more

2018 (Winter) – Christopher Gaze

Douglas College is presenting its 2018 Honorary Fellow award to Bard on the Beach founder Christopher Gaze.

2016 (Summer) – Chief Dave Jones

New Westminster Police Chief Dave Jones received Douglas College's highest distinction for his tireless work and dedication to keeping the community safe.

2016 (Winter) – Elaine Golds

Douglas College presented its 2016 Honorary Fellow Award to environmental conservationist Dr. Elaine Golds.

2015 – Wally Oppal

For Wally Oppal, one of the most challenging roles of his career involved overseeing the provincial Missing Women Commission of Inquiry. Read more

2014 – Julio Montaner

Douglas College is today awarding its highest distinction, honorary fellowship, to Dr. Julio Montaner, a renowned researcher and pioneer in the fight against HIV and AIDS.

2013 – Peter Legge

Douglas College will award business and community leader Peter Legge with the College's highest distinction today.

2012 – David Neima

A New Westminster eye doctor who has provided free surgery and eyeglasses for thousands of needy people around the world has been selected as the recipient of Douglas College's highest distinction.
2011 – Bill Hughes and Tim Agg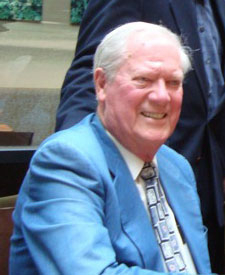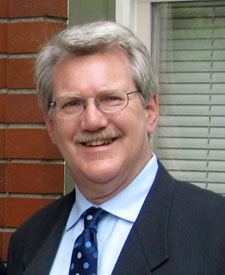 Radio legend Bill Hughes and youth justice leader Tim Agg have been selected as the first-ever recipients of
College's highest honour.